Family celebrations – best in the hotel
The reasons for celebrating with the family are incredibly varied. Whether it's a birthday, anniversary or silver wedding: the list of possible occasions is long. Experience has shown that family members often find each other "just like this", for example when a distant relative makes a stopover nearby. And if you want to celebrate, you need the right premises. These should not only be visually appealing, but also leave nothing to be desired in terms of size and equipment.
Hotel Merkur is your perfect partner when it comes to preparing and realizing a successful celebration. We are only satisfied when all our guests are happy and perhaps fall asleep in one of our beds after the party.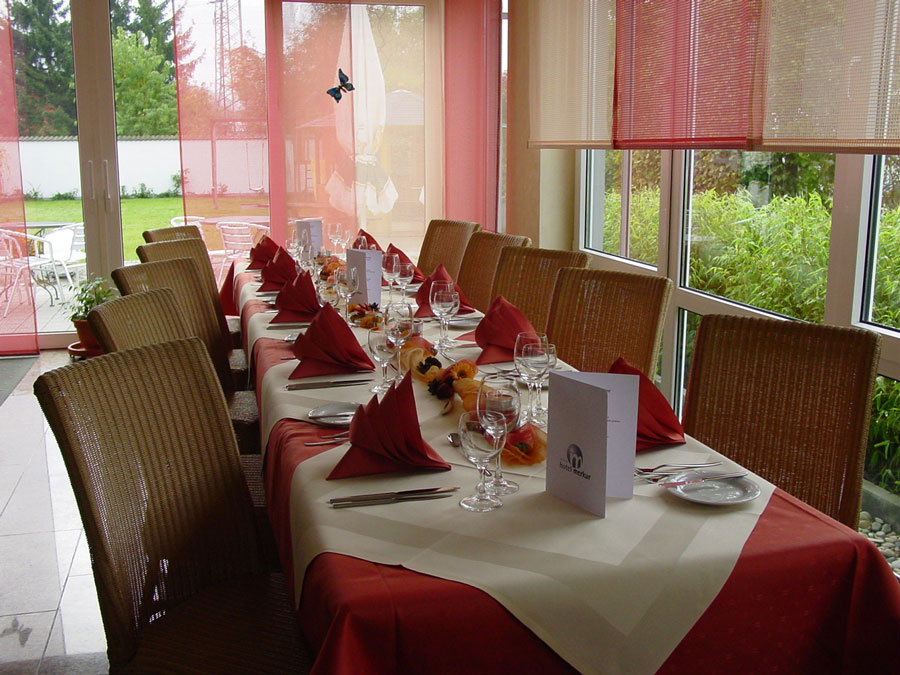 How would you like to celebrate?
Over the years, we have specialised in making your celebration in our house as individual as possible. Just as every family is different, so should the festivities. It doesn't matter whether it's casual or elegant, quiet or loud: We adapt our service to your expectations and work out a plan in advance about how your successful family celebration should look like.
Of course, the exchange of information about your wishes is especially important to us in this context. This is the only way we can prepare an unforgettable event for you. That's why we rely on an optimal mix of transparency, competence and service.
Important information for us here are answers to these questions:
How many guests do you expect or have invited?
Are there any special requests regarding food and drinks?
Are you planning special events?
Should some (or all) guests stay overnight in our house?
Would you like to celebrate inside and outside?
Is a special form of decoration planned?
This small list shows you that we leave nothing to chance. We want you to be able to celebrate without the thought of organization and co. Therefore, it is important for us to mark out all areas in advance and prepare a wonderful evening for you.
Your advantages at a family celebration at Hotel Merkur
Especially if you have been entrusted in the past with organizing a family celebration on a larger scale, you know that this can be a stressful undertaking. Of course, we cannot take over the selection of guests for you. As soon as your loved ones have crossed the threshold to our hotel, you will enjoy our comprehensive service.
It is then also time for you to lean back and let yourself be served.
No matter if it's about:
birthday
anniversary
jubilee
Graduation celebrations
we are your suitable contact person. It goes without saying that not only the service on the day of the celebration, but also comprehensive advice is part of our portfolio.
Together with you, we coordinate the menu, general organisation and possible overnight stay of your guests and relieve you of the burden of organizing so you can enjoy the festivity as what it is: a wonderful occasion to celebrate family life.
By celebration in our hotel you will benefit from time saving, a comprehensive service concept and our many years of experience, which will help us to turn your family celebration into an unforgettable experience for all generations involved.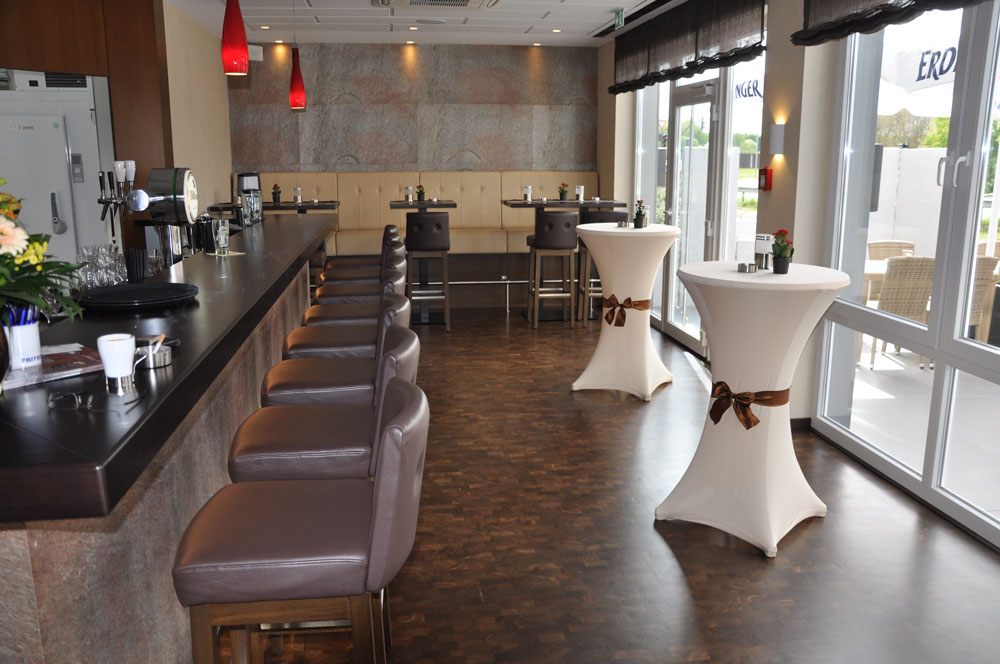 Would you like to not only celebrate but also stay overnight? No problem!
However, your family celebration in our hotel is connected with another advantage for you and your guests: You don't have to worry about going home at night! End the evening with the calming thought of sleeping in the house! Thus, bearing the time is completely unnecessary. Instead, you know that you can celebrate as long as you like on your evening and that a comfortable bed and a delicious breakfast buffet on the next morning is waiting for you. Let yourself and your family be spoiled and experience unforgettable hours in our Hotel Merkur! We look forward to seeing you!
Also ideal for families with children
Children are – especially with regard to family celebrations – often a very critical audience. After a few hours there is a high probability that it will get boring in the place between all the adults.
Here, too, the advantages of our company come into play. For example, the group's young guests have the opportunity to play outside in our outdoor area after dinner. Many of our adult guests, on the other hand, appreciate the opportunity to use our fitness room. Thanks to our versatile offers, every member of your family will surely get their money's worth.
Modern family celebrations are not only characterized by delicious food and stimulating conversations, but also by the fact that they are quite flexible constructs. Or to put it another way: The fact that the party fellowship slowly disintegrates in the course of the evening does not mean that the special flair of the party is lost. On the contrary! We offer every celebrant the opportunity to end the day as he or she wishes.