Celebrate your jubilee at Hotel Merkur!
Golden or silver wedding, birthday, company celebration, etc., the list of occasions for an anniversary is long. Nevertheless, the different events have one thing in common: above all, the joy of constancy. About the fact that a certain "construct", be it a company or a marriage, has been working for a long time.
In the fast-paced age of fast-paced life, therefore, anniversaries must be celebrated all the more enthusiastically, mustn't they? And where better than in a hotel that leaves nothing to be desired?
However, before the party can begin, it is important to plan the event and provide the right location. Hotel Merkur offers you a reliable "total package" in this context.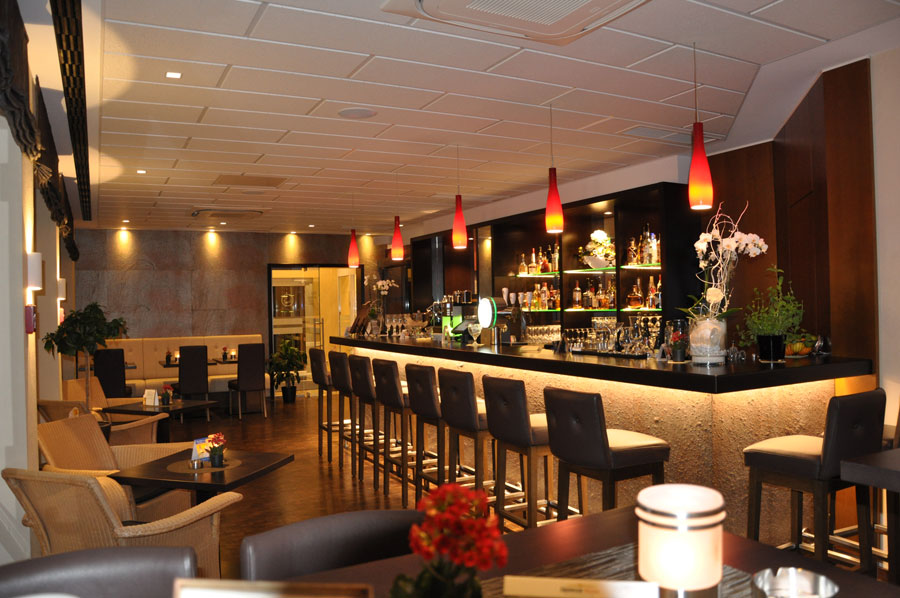 The right menu for your anniversary
What would a celebration like an anniversary be without the right food? Of course, you can rely on our extensive range of services. Forget the times when you still had to worry about the hospitality of your guests and sit back and relax – together with the rest of the party community! Irrespective of whether you choose a menu for your guests or give them the opportunity to choose from the portfolio of our meals themselves: the richness and the choice of our menu are convincing.
Our chef looks forward to preparing a colourful mix of regional and international dishes for you. Whether hearty or light: enjoy the advantages of our cuisine in the charming ambience of our restaurant.
Of course, we also know that fulfilling any special requests, for example in connection with vegetarian dishes, is part of an excellent service. Please do not hesitate to contact us with regard to changes in the menu or a court of law. We are happy to implement your wishes!
Ideal for company anniversaries: Use our conference room
A classic anniversary does not necessarily have to be of a private nature. There are also many reasons to celebrate in the business world. For example, perhaps you would like to honour an employee who has been supporting your company for decades? Maybe your company is celebrating its birthday?
Also in connection with such a festivity, a celebration community can grow quickly and grow so large that it is impossible to celebrate in one's own business premises. Especially then it is always worthwhile to celebrate the anniversary in our house. Here, for example, you can also use an attractively furnished conference room, which you can use to review past decades or organise presentations.
Do you like to celebrate in the open air?
The region around our hotel invites you and your guests to take a walk – especially in summer. Just take a seat on our cosy terrace or get to know the surroundings away from our hotel! The beer garden of our Check In Bar also convinces with its traditional and likeable style.
Outdoor celebrations are particularly popular for anniversaries, where young children are part of the celebration community. The smaller guests love to "stretch their feet" after dinner – literally in the truest sense of the word.
So that no one has to go hungry in between, we recommend a visit to our hotel bar. Enjoy our delicious snacks or toast the anniversary with friends and colleagues!
Use the advantages of our house!
Whoever organizes an anniversary and decides to celebrate it in our house, will not only relieve himself with regard to organizational questions, but also trusts in our many years of experience.
Book your jubilee celebration in our premises and benefit from the following, among other things:
a delicious and varied menu selection
modern rooms in which you can of course stay overnight after your celebration
the relaxed atmosphere in our beer garden and hotel bar
a fitness room in which you can, for example, start your day in the morning after the anniversary celebration
If you decide to celebrate an anniversary at Hotel Merkur, you don't have to worry about questions of hospitality, cleaning up after the party or the well-being of your guests. Our friendly and competent staff will ensure that the celebration is not only a very positive experience for the guests, but also for the host. After all, a jubilee is a unique event that should be celebrated appropriately and in a fitting setting.
After your party stay overnight in our house!
Depending on which anniversary you would like to celebrate with us, it could of course be that the party lasts until the early morning hours. But do you really want to go home now? Wouldn't it be much more reassuring to know that a comfortable bed is waiting for you a few meters away?
Simply book single or double rooms in our house for yourself and your guests and treat yourself to the luxury of celebrating and combining a relaxing night in a completely casual way.
On the next morning a delicious breakfast awaits your guests. As with dinner, you benefit from the full range of our cuisine.